Main content starts here, tab to start navigating
About Brun & Babka
Inspired by this feeling of longing and love, we bring you Brun & Babka - an online bakeshop where old school cakes and bakes get a modern makeover with local flavours and impeccable technique, courtesy Dessert wizard Chef Heena Punwani.
Pre order on thrive or contact us on
+91 9620 789797
CELEBRATION CAKES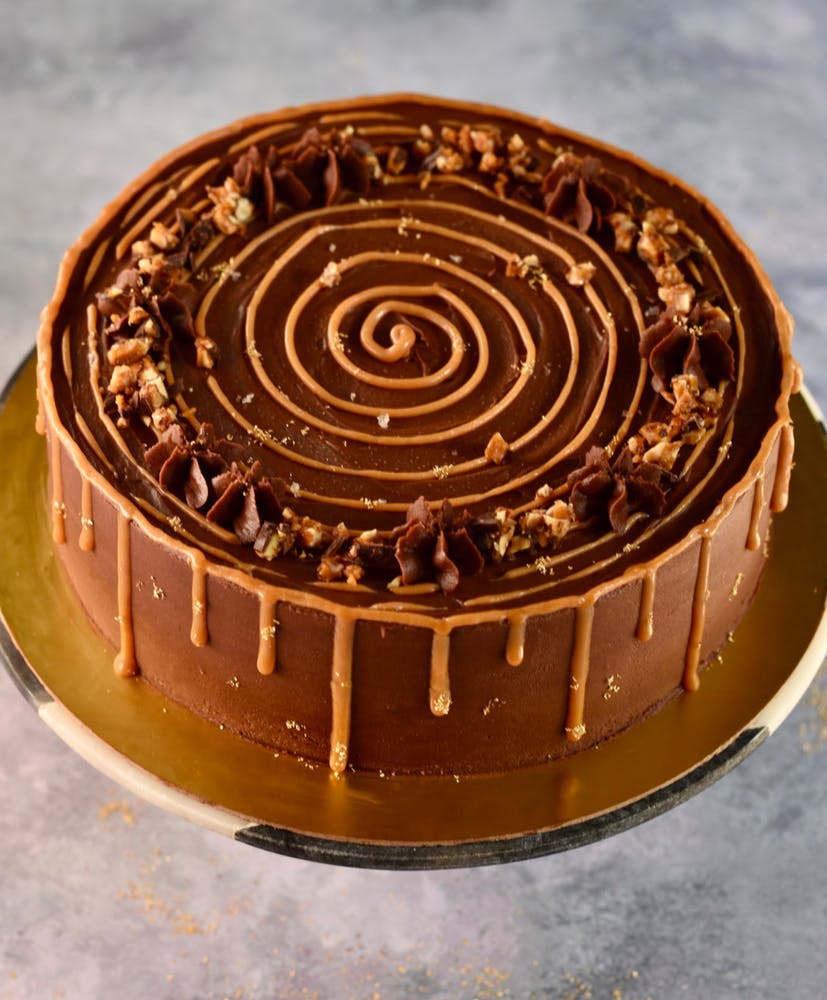 From all the big events like birthdays and anniversaries, to the smaller moments of joy like running an extra mile or teaching your doggo a new trick, there's no better way to celebrate than with a big ol' cake!
The 'Celebration Cakes' section of our menu is called such, not so you save it for a special occasion, but rather to pull out all the stops for *every* little thing that makes you happy.
PICNIC CAKES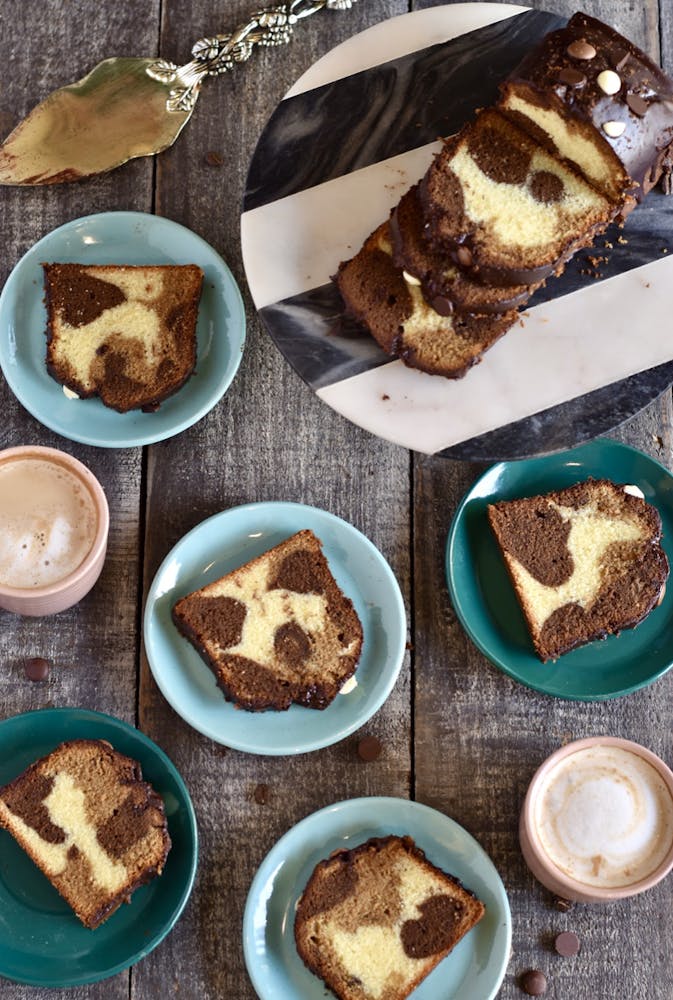 While we may not be able to spread our large chequered blankets on fresh-cut grass and enjoy a lazy afternoon picnic, we sure can enjoy the cakes that it calls for!
If rich, frosted numbers aren't your cup of tea, our Picnic Cakes are for you. Light crumb, moist, and just the right touch of sweetness for a relaxed afternoon with a hot cuppa.
BABKA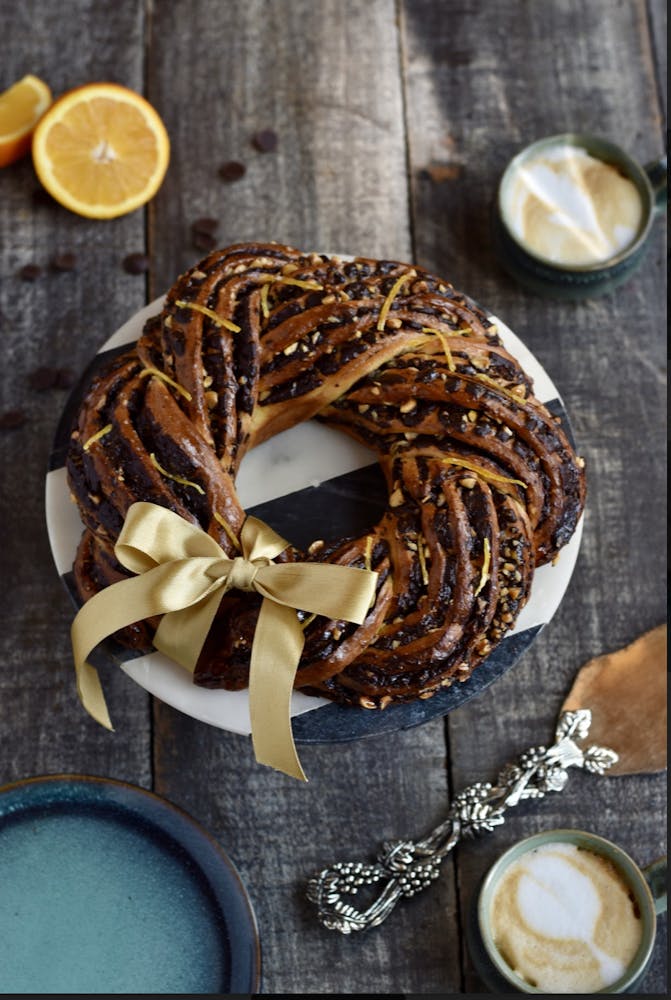 Babka is a yeast cake filled with spices, fruit, nuts or chocolate and twisted or 'braided' before being baked. Our Chocolate-Orange Babka Wreath uses a rich brioche dough, layered luxuriously with dark chocolate, orange zest and toasted almonds, braided into a ring and topped with candied orange.
EVERYDAY ECLAIRS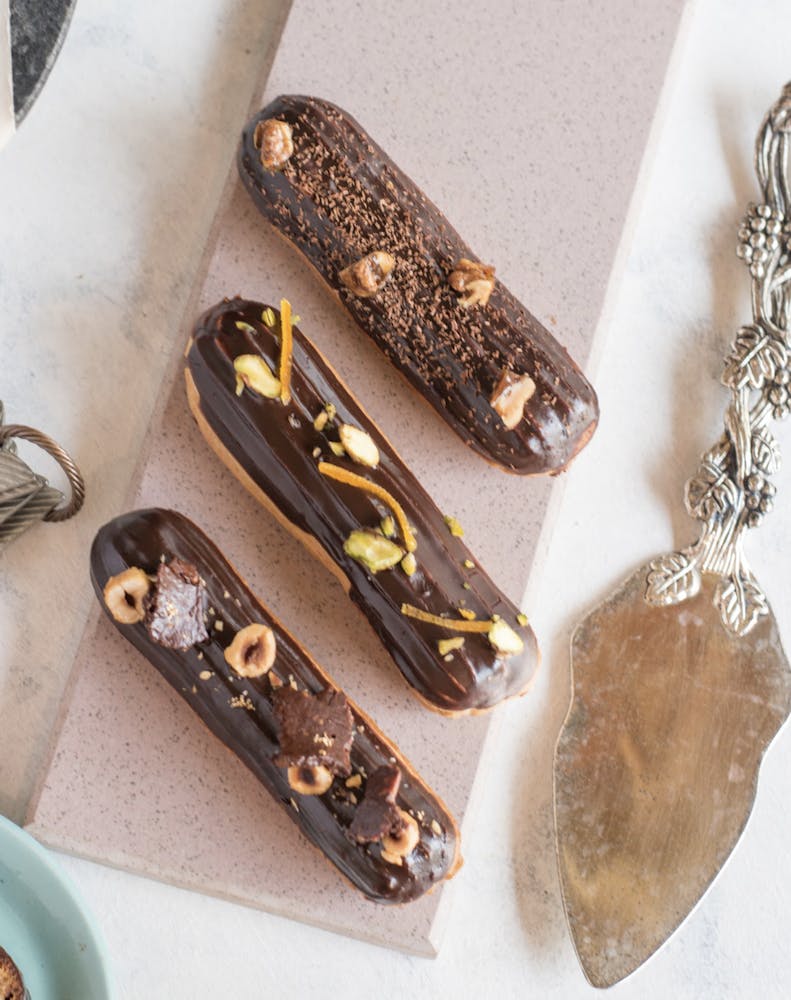 Who can forget their very first cream puff? A neighbourhood bakery staple, many of us grew up eating this whipped cream-filled sweet treat, our hands sticky with sugar and joy!
Our Eclairs are a classic French recipe, and yet capture the essence of this ubiquitous childhood treat. The light-as-air choux buns are filled with an ethereal cream and come in flavours like Hazelnut Praline, Coffee Walnut, and Chocolate-Vanilla-Orange.