Finding Lisbon in Goa- A feast inspired by our Portuguese Past! | November 16 & 17
About
Two Peas in a Pod: Goa & Portugal
A former colony, our Sunshine State shares a long history with the peninsular nation of Portugal which has led to a cultural exchange like no other. From food and language to afternoon napping habits, the spirit of Goa and Portugal are same, same but different.
We'll be teaming up with Food Historian and Chef, Andre from Lisbon to trace, taste and pinpoint the Portuguese origins of Goan crowd-pleasing dishes: Francesinha, the Porto version of Ras Omelette; Cataplana, a traditional seafood stew; others to give you a two day feast! There will be plenty of cocktails, of course!
Did you know?
Batata is the Portuguese word for potato!
Menu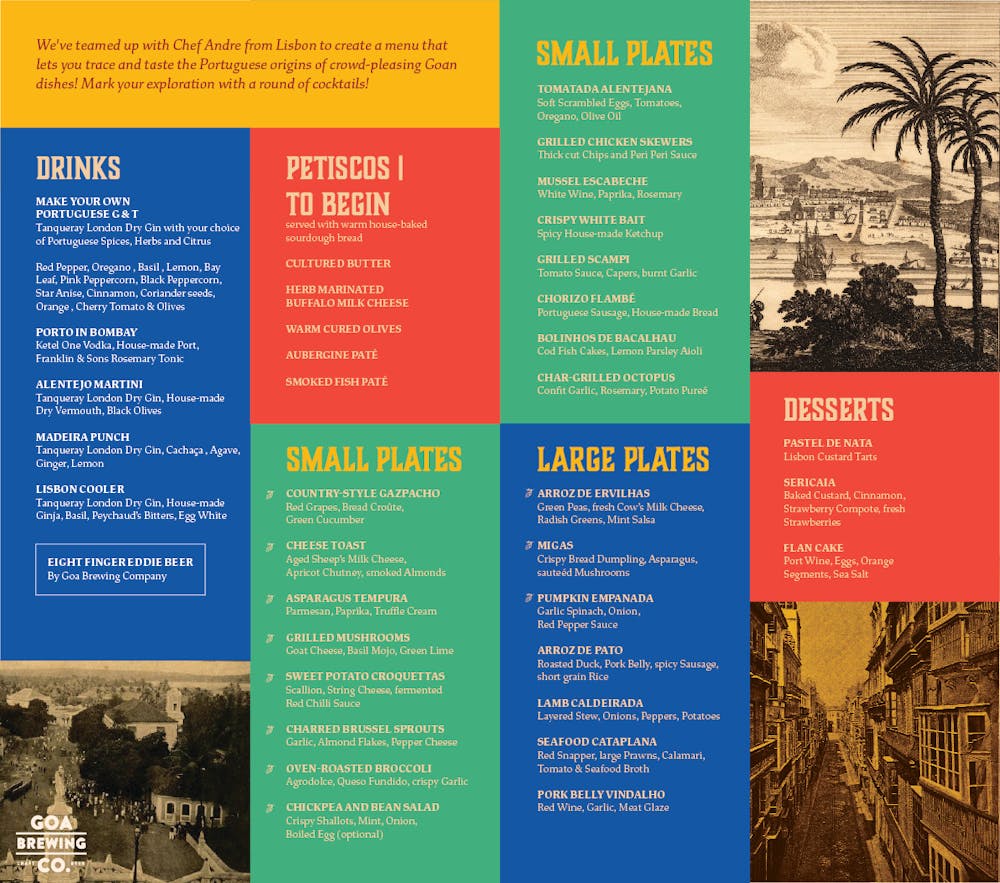 Venue
O Pedro, BKC
Unit No 2, Plot No C-68, Jet Airways - Godrej BKC, Bandra Kurla Complex, G Block BKC, Bandra Kurla Complex, Bandra East, Mumbai, Maharashtra 400051
Terms & Conditions
RSVP for the event does not guarantee a table. To make a reservation please call 022-26534700.
RSVP entries for the event will be on a first come first serve basis.
Food and drinks will be charged on a la carte.
Persons below the age of 18 years won't be permitted post 7 PM.
O Pedro reserves the right to restrict entry once the venue reaches the maximum capacity.
O Pedro reserves the right in its sole and absolute discretion to make changes from time to time and rights to all admission.Please carry a valid ID proof along with you.
Security procedures, including frisking remain the right of the management.
No dangerous or potentially hazardous objects including but not limited to weapons, knives, guns, fireworks, helmets, lazer devices, bottles, musical instruments will be allowed in the venue and may be ejected with or without the owner from the venue.
The sponsors/performers/organizers are not responsible for any injury or damage occurring due to the event. Any claims regarding the same would be settled in courts in Mumbai.
People in an inebriated state may not be allowed entry.
Venue rules apply.